Safety Services
AMS Solutions' team of Health and Safety specialists provide pro-active sensible advice and support to help you protect your business. With our Health and Safety services you will have peace of mind knowing that your company is safe and legally compliant.
H&S Consulting Services
AMS Solutions delivers Health and Safety Consultancy services to a wide range of businesses and organisations including Corporate, SMEs, and Not for Profit clients. We have a team of qualified and experienced Health and Safety Consultants who can support your strategic development as well as your on-site requirements whatever the size or sector of your organisation.
Our support can range from full Safety Management System audits, to a simple assessment of your Health and Safety needs with the provision of solutions in a day.
Helping Deliver Your PDCA Strategy
Health and Safety auditing is a process of checking that what is in place is meeting expectations. Legally you must protect the Health and Safety of your employees and we can agree an audit protocol that meets your needs and includes a check of the management system as well as a physical site inspection. We can report findings and recommendations for the whole business or on a site by site basis.
Our Health and Safety Consulting team is located throughout the North West so we can provide a cost-effective multi-site service, delivering all of your health and safety requirements across a full range of health, safety, fire and other services.
Manage Compliance and Risk with Simplicity
We specialise in delivering Estate Risk Management as well as Facility Risk Management which has been developed in partnership with customers who have property estates and facilities across the North West.
Our approach is to understand our customers' culture, compliance objectives and how we can help them become more efficient in the management of risk. Our solutions are designed to be easy and simple to use and incorporate the use of our HASP system, which provides management information to help those responsible become more in control of the issues that matter.
The HASP System – Your Risk and Compliance Partner
Our HASP Risk & Compliance system actively monitors your business's compliance requirements, highlighting in real time when actions have not been carried out. It also allows for instant reporting of any issues we identify when we visit your site and provides management information to allow you to prioritise their resolution. Resolvers can then access the system to close outstanding actions. All HASP actions are date stamped and digitally signed to provide a compliance audit trail.
Our Core H&S Services
At your premises, our directly employed H&S Practitioners can undertake any combination of the following services to exactly suit your organisation's compliance needs, in one visit:
Estate and Facility Risk Management
Asbestos Condition Surveys
Accident and incident recording, reporting and investigation
Fire Risk Assessment
Fire Safety Management
Generic Risk Assessments
Specific Risk Assessments
Health and Safety Compliance Audit
Legionella Water Risk Assessment
Maternity Risk Assessment
Policy and Procedure Creation and Compliance Audit
Radon Risk Assessment
Traffic Management Surveys and Audits
Workstation Assessment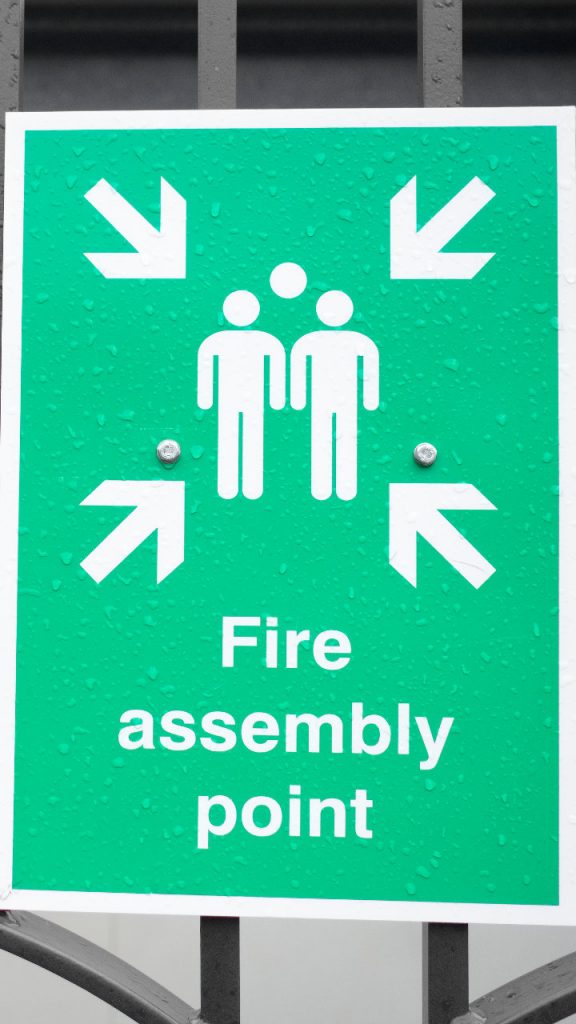 Fire Risk Assessments
Since the Regulatory Reform (Fire Safety) Order 2005 came into force, there has been a legal obligation on almost all employers to demonstrate their organisation's fire safety, and businesses should be able to show they are taking a responsible approach to the fire safety of their staff, customers, visitors and property.
Our trained and professional fire risk assessors can help you to inspect your site and create a detailed fire risk assessment report, which will identify the necessary steps to improve your fire safety.
Your comprehensive fire risk assessment will cover:
Risk to life from fire
Risk to property from fire
Means of escape
Smoke detectors and fire alarm systems
Firefighting equipment
Emergency lighting
Fire safety signs
Fire drills
Staff fire safety training
Fire safety management
Fire protection systems
Compliance with fire regulations and national standards
Security with regard to arson
Upon completion of the Fire Risk Assessment, you will be provided with a comprehensive report which details findings and, most importantly, recommendations to bring your site up to the required fire safety standard.
Get in touch
Ready to work with us or have questions about our services? Call us on 01204 216 955 or fill out the form.