Power Services
AMS Solutions has a wealth of experience in the commercial electrical sector. With our teams of highly skilled and trained electricians and data cabling experts, you can be sure every aspect of your installation is being carried out by a workforce who are specialists in their field.
Electrical Installation Service
Before carrying out a commercial electrical installation, AMS Solutions takes the time to understand what you are trying to achieve. Depending on your needs, this could range from a full electrical installation for a new commercial property, to a partial rewiring of your current premises.
The process starts with us working together to understand your needs and the factors that contribute towards them. We will help you explore the different solutions available, providing advice and estimates on capital outlay, return periods, through life costs and benefits.
Once we fully understand your needs, we will put a design brief and quote together, so you can get a better understanding of the work involved and how much it will cost. While some parts of the installation will be essential, other parts won't be. This means we can tailor your electrical installation to the unique needs of your business. Every aspect of the installation will have a fixed cost, saving you from any nasty surprises once the work is completed.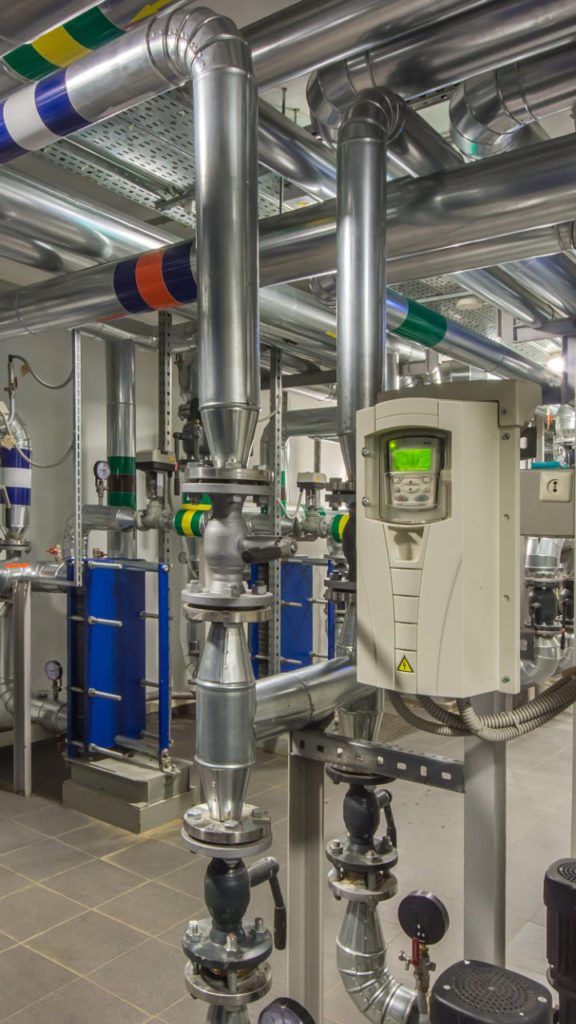 Emergency Breakdown Service
We understand that electrical breakdowns have a huge impact on your business operations and business continuity. We have electricians based around the North West who can typically respond to Emergency Electrical Breakdowns within 45 minutes.
No matter what the emergency is, we will always ensure that any remedial work is fully quoted and approved by you first. Uniquely, our teams are fully equipped with high level access equipment, enabling rapid reinstatement of power and services in high level commercial environments including factories, warehouses and car showrooms.
Reactive Maintenance Service
We have a skilled team of electricians on call for all types of electrical repairs and reactive maintenance. We can usually schedule an electrician visit within 2 working days of a booking being made regardless of where you are in the North West.
Our electricians carry a wide range of spares parts and will try to get your electrical repairs completed quickly and efficiently. When additional materials are required, we utilise our dealer support network to quickly source spares at competitive rates.
Typical repairs include:
Nuisance tripping on RCDs (circuit breakers)
Repairs to faulty showroom and office light fittings
Replacing lighting ballasts and LED drivers at high level
Repairing broken sockets
Emergency lighting repairs
Malfunctioning door entry systems
AV installation repairs
Repairing and resetting Variable Speed Drives (VSDs) and speed inverters
Testing and repairing faulty motors
If you have a need for urgent assistance, then we would recommend that you utilise our Emergency Electrical Breakdown Service.
Workplace Electric Vehicle Charging
Find the perfect Electric Vehicle (EV) charging solution for your workplace with AMS Solutions. With full turnkey solutions including site surveys, groundworks, installation and commissioning, we can help power your staff and fleet today.
For employees, charging at work can be a convenient way to recharge an EV whilst parked during the day. From a business point of view, having a charge point at the workplace will become increasingly important as a facility for employees and visitors, while for businesses with an EV fleet it can be an essential operating factor.
Similar to the Electric Vehicle Homecharge Scheme, the Government offers businesses, organisations, charities, and local authorities financial support to have charge points installed at their premises under the Workplace Charging Scheme (WCS).
The grant provides up to £350 per socket at 75% of the total cost of installation – up to a maximum of 20 sockets – to be installed on dedicated off-street parking for staff, visitor or fleet use.
Fibre Optic, Ethernet and Server Room Installations
AMS Solutions have been installing fibre optic and ethernet networks since 2010 in the North West. Our solid understanding of fibre optic and network cabling makes our installation service a preferred choice for our customers. Our clients span from large scale offices to commercial retail sites with multiple networked buildings.
We use the latest Network Cabling, CAT5e, CAT6, CAT7 and Ethernet Cable Installations. Projects range from a single point Ethernet Network Cable Installations for a PC or Smart TV, through to fibre links and complete call centre data installations.
Our customers find that by combining data with our electrical installation service they can speed up the installation process and improve project outcomes by working with a single solution provider.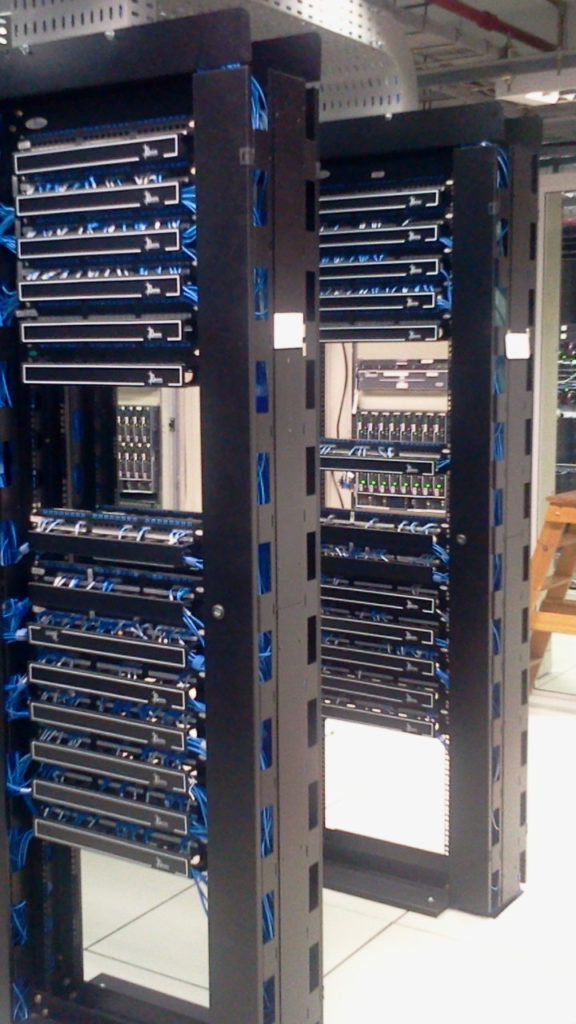 EICR – Fixed Wire Testing
AMS Solutions provides Fixed Wire Testing reports to large and complex business environments including hotels, schools, manufacturing and industrial premises as well as clean-room or sensitive production areas and large commercial offices.
Our focus is on minimising disruption to your business operations during testing. During the pre-testing survey, we will identify any potential issues as well as plan the most efficient approach for testing your business. We provide a bespoke solution for every client, offering out of hours or out of term testing or the ability to fit into your pre-determined quiet periods.
Some clients prefer 100% of circuits to be tested, others prefer a rolling 20% or 33% each year (to comply with 5 or 3 year testing frequency).
Following testing, you will be issued an Electrical Installation Condition Report (EICR), certifying the condition of the entire electrical system within your premises, including electrical wiring, circuits, accessories and connections. Regular testing of a building's wiring structure and maintenance is mandatory by law under The Electricity at Work Regulations 1989 and IET Wiring Regulations BS 7671:2008.
We employ qualified, experienced engineers based in a number of locations across the North West enabling us to guarantee a high-quality of electrical testing and inspection services to a broad range of clients. Organisations using AMS Solutions can be sure that not only do they meet the latest industry regulations, they also operate more efficiently, and their reputation is secure.
EICR – Remedial Works
Statutory electrical inspection & testing is a critical first step in your Health and Safety compliance regime. Upon completion of each installation's inspection, the duty holder receives an Electrical Installation Condition Report (EICR).
Unless your electrical installations receives a satisfactory condition report, your EICR will contain a detailed list – of observations of and deviations – from British Standard BS7671 in terms of the nature and severity of deviations.
UK legislation places a legal responsibility upon employers for workplace electrical safety inspection and maintenance. Making safe any electrical defects is a requirement in law.
Observations and deviations from regulations are categorised as:
C1 means 'danger present'. The safety of those using the installation is at risk and immediate remedial action is required
C2 means 'potentially dangerous'. Those using the installation may not be at immediate risk, however urgent remedial action is required to remove potential danger.
C3 means 'improvement recommended'. The investigation has revealed a non-compliance with the current safety standard which, whilst not presenting immediate or potential danger, would result in significant safety improvement if remedied
FI means 'further investigation required without delay' and you should take immediate advice from a qualified electrical engineer.
Defects involving C1, C2 or FI codes require the responsible person – the property manager or owner – to take immediate action. You must do this to ensure that your workplace is safe, fit for purpose, and compliant with UK Health and Safety Legislation.
If your EICR has identified defects, give us a call with more details. We will provide a quotation for you straight away.
Portable Appliance Testing
Although there is no legal requirement for Portable Appliance Testing (PAT) to be carried out, organisations have a legal responsibility to ensure electrical equipment is maintained and kept in a safe condition. Failure to do this could result in prosecution in the event of an accident caused by a faulty electrical appliance. Regular Portable Appliance Testing is generally regarded as the best way of showing that maintenance and safety checks have been carried out to meet the legal responsibilities.
There are no regulations for how often appliances need to be tested. There are, however, three factors that influence how often an appliance should be tested: –
Risk level of the workspace
Electrical class of the appliance
Category of the appliance
In short, the type of appliance, the way in which it is used and the environment it is in will determine the frequency of tests. Factors such as the age and history of an appliance, how often it is used, and manufacturer's recommendations should also be considered.
For example, desktop computers in a small office would not need to be tested as often as power tools on a construction site. We carry out portable appliance testing in busy motor vehicle repair workshops a couple of times a year, whilst a storeroom may require testing to be done once every 3 years.
Our electrical team will be able to recommend a suitable schedule of testing after carrying out a brief survey of your property.
As one of the ways to comply with the "Electricity at Work Regulations 1989" act, we carry out Portable Appliance Testing for organisations across the North West. Our Portable Appliance Testing service can be booked to carry out the work for a fixed price at a time that suits you. Whatever type of business, we are here to help.
Get in touch
Ready to work with us or have questions about our services? Call us on 01204 216 955 or fill out the form.