Regulations to consider before installing EV charging points at your business
The future is electric. And even though it used to seem like that future was an awfully long way away, with the government recently updating its emissions policy for all new vehicles, the future is suddenly starting to feel like it's waiting just around the corner. With zero carbon emissions at the tailpipe or exhaust, legislation in place, the need to install EV (electric vehicle) charging points is now more important than ever if you want to get ahead of the curve and be prepared for the future when it does arrive.
In conjunction with this policy, which has become known as the 'Road to Zero', the UK government announced that it would be spending fifteen million pounds to improve and expand the nation's charging point infrastructure. With new petrol, diesel, and hybrid vehicles set to be banned from sale in the UK by two thousand and forty, the emphasis has switched from the traditional garage forecourt to home and work-based EV charging solutions.
Why You Should Install EV Charging Points At Your Place Of Business
Commercially it makes sense to install EV charging stations at your office or place of business. With an increasing amount of electric vehicles on the road, it'll not only allow your staff to charge their vehicles but any and all of your potential customers and clients as well. While both may seem like subtle and minor changes, they will enhance and solidify your business' reputation via word of mouth.
As well as enforcing your business's green and ecologically sound approach to commercial endeavor (and helping to save tomorrow for the next generation), having a long-standing and workable EV infrastructure in place before the government regulations concerning vehicle emissions become law and legally binding will place you in a sound economic position for whatever else the future might bring. Twenty years might seem like a long time, but as your business begins to grow, thrive, and prosper, it'll pass by in the blink of an eye. It's better to prepare for tomorrow today, rather than leave it until the last minute.
Are There Regulations Governing The Installation Of Electric Vehicle Charging Points At Commercial Premises?
To help reach its goal of zero vehicular carbon emissions by the year two thousand and thirty-five, the UK government created the Workplace Charging Scheme (WCS) which is designed to help all business cover the costs of the installation of up to twenty charging points by providing up to seventy-five percent of the cost of each charging station, up to a maximum of three hundred and fifty pounds per station.
There are however a specific set of criteria that need to be met in order for the WCS grant to be approved and authorised by the government before it will be paid. The complete guidelines and application for the grant can be found here and the government recommends that any business wishing to apply for the scheme thoroughly reads and understands every step of the process before submitting an application.
The Basic Regulations Concerning The Commercial Installation Of EV Charging Stations – What You Need To Know
Any and all electrical work that is undertaken for commercial purposes, much like it does for home-based applications need to conform to all current British Standards (BS). While home-based installation is governed by the EVHS (Electric Vehicle Homecharge Scheme), commercial installation and governance is monitored by the OLEV (Office for Low Emission Vehicles) who ensure that all of the equipment meets IET (Institute of Engineering and Technology) wiring regulations and is both robust and weatherproof.
The local electrical supply also has to be capable of dealing with and supplying the minimal amount of power needed to ensure that all of the charging stations being installed can operate at their rated capacity and this needs to be taken into account before the charging machinery is installed. Newer regulations (that came into force in July, two thousand and nineteen) also state that all charging equipment needs to be able to monitor and record the amount of electricity being used and consumed during and between charges and can send the accumulated data to the OLEV (Office for Low Emissions Vehicles) using the OCPP (Open Charge Point Protocol)
Installation Regulations
One of the most important factors that govern the installation of EV charging points at commercial premises is the type of charging stations that are being installed and the way they are installed. While wall-mounted stations aren't governed by local planning laws, larger stations that need to be ground based might be, so you'll need to check with your local planning office before installing them about what permissions are and aren't needed. As they vary from local authority to local authority, it's always worth checking to see what the regulations are.
The choice of stations that you use will also determine your eligibility for the WCS grant. The more commonplace Slow Charging stations that use a three-prong pin and use thirteen amps to charge (which usually takes between eight and thirteen hours) are not eligible for the WCS grant whereas most tethered Fast and Rapid Charging systems are. As wireless EV charging systems (that are currently being trialed in Nordic and Scandinavian countries) aren't governed by any existing UK regulations, they are also ineligible for the WCS grant. It's important to make sure that any commercial charging stations you choose for your business are eligible for the grant under the terms laid out by the UK government.
Any and all installation work must also, if your company wishes to take advantage of the WCS scheme, use a contractor or firm that is pre-approved by, and on the list of the OZEV (Office for Zero Emissions Vehicles) approved installers. If your chosen contractor isn't on the list, it could result in the work being ineligible to receive, any or all of the funding available. The OZEV maintains a current database of all approved contractors and firms which can be found here
Building Regulations
It is crucial that before installation begins on a single, or series of EV charging points at your commercial premises, that you speak to every member of staff and ensure that they understand the safety regulations that they need to adhere to while the work is being undertaken at your place of business.
When the EV charging stations are installed they need to be in a circuit with load control, an RCD (which will disconnect them in an event of an overload), and must have built-in PME (Protective Multiple Earthing) to prevent anyone using the EV points to charge a vehicle from receiving an electric shock. Any, and all, of the contractors and firms on the OZVE's approved list of installers, will take all of these factors into account when equipping your business with EV charging stations.
Workplace Charging Scheme Regulations
The WCS is also dependent on your business making a firm, three-year commitment to the OZEV and agreeing to supply them with any, and all, relevant data about electrical and power usage for the duration of that time period. And any, and all changes to the EV charging points that need to be made during this period, should be registered with the DVLA as soon as possible. Failure to comply with the regulations set out by the OZEV during the application process can result in a third-party audit of the funding received by your company at the instigation of the OZEV.
Failure To Comply With The Regulations
As the WCS relies on a grant and voucher scheme, the latter of which isn't issued until all work is complete and checked (and this includes the usage of an approved installation contractor or firm), if any part of the installation process isn't completed according to the regulations, the OZEV and OLEV can refuse to issue the final payment, which is authorized by way of a voucher. If payment is refused, this can leave your business with a rather substantial and unwanted bill for the installation of the charging station(s).
It's also important to check that you have the correct building permits and authorisation from your local authority or council for the installation. If you don't, they can, and often will legally demand that you remove the charging installations and return the area where they were installed to its former state at your expense. Again, this is another unwanted, and unneeded, expenditure that can be easily avoided with a little planning and forethought.
What This Can, And Will Mean For Your Business In The Future
If you have applied for the WCS grant, and haven't strictly followed the regulations that it demands, not only can your business lose the grant but it can also make it ineligible to receive any other government based grants in the future. As the world is a rapidly changing place, sometimes every business needs all of the help it can get to keep up with the pace of commercial evolution, so if you're applying for the grant make sure that you follow the regulations and rules that it requires to the letter. After all, you don't want your business to end up with a financial burden that it can't support when said economic hardship could easily have been avoided by following, and obeying, the relatively straightforward regulations that govern the installation of commercial EV charging stations.
Contact AMS Solutions today
AMS Solutions provide commercial EV Charging station installation services in the North of England. Want to know more? Contact our team today for further information.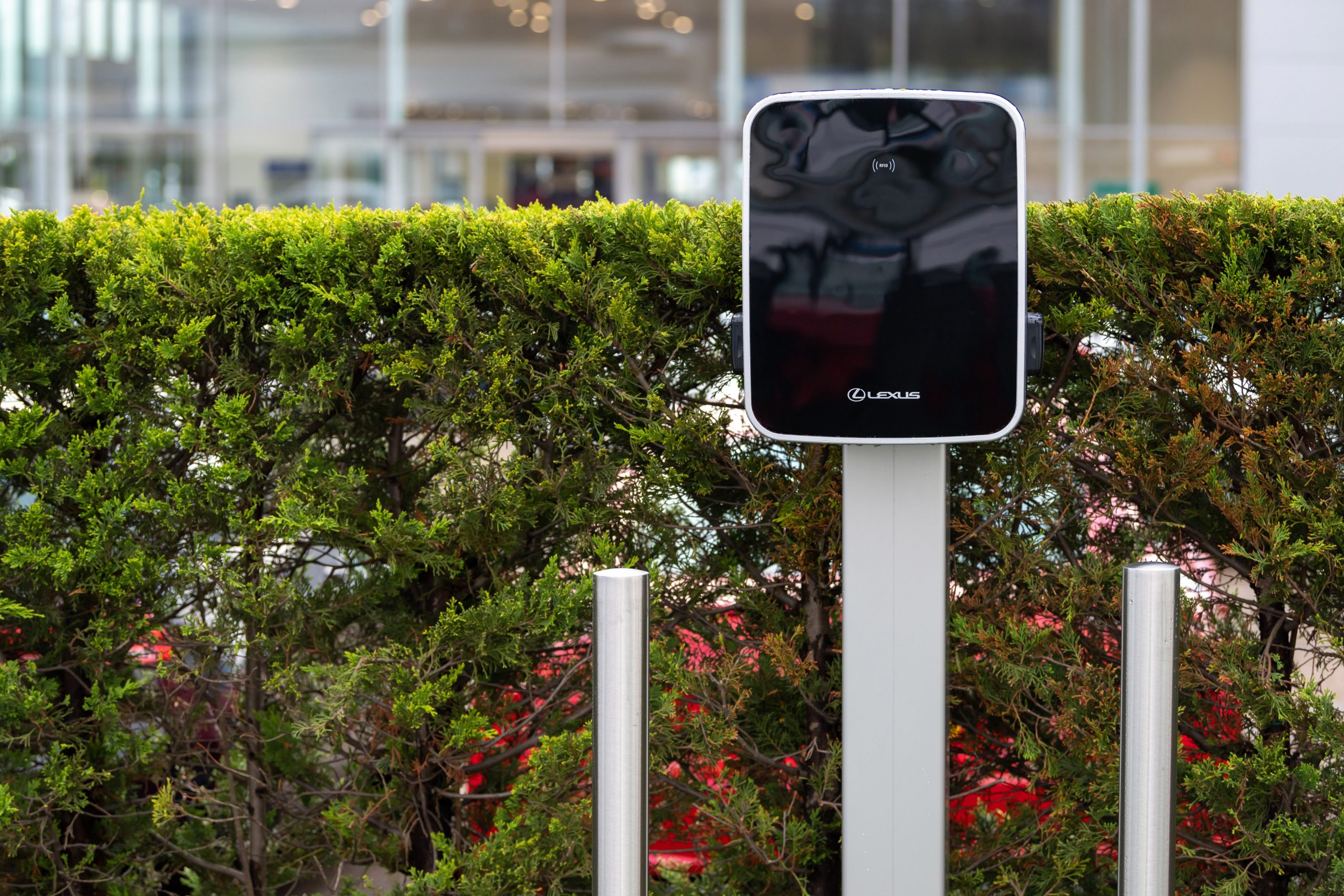 Regulations to consider before installing EV charging points at your business
Posted:

Last updated:

Posted in:
General